Solar Airplane Car Air Freshener
$15.99
$31.98
SAVE

$15.99
The refreshing fragrance brings you a comfortable driving experience.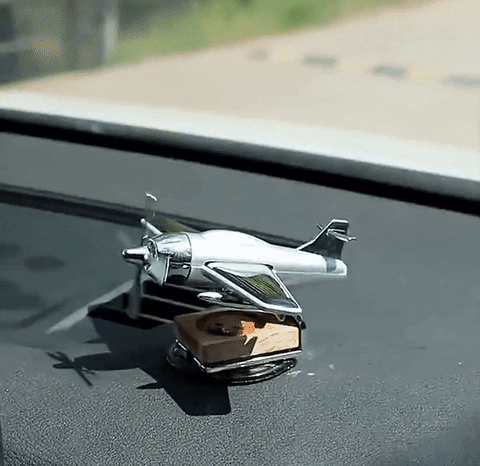 This eye-catchy Solar Airplane Car Air Freshener is a prerequisite accessory for your favorite car. This operates 100% on solar power and doesn't require any batteries. The solar power propeller inevitably rotates to accelerate the diffusion of aroma. 
Natural perfume
Our essential oil fragrance concentration is the extraction of natural flower and fruit tree raw materials which is proven to be the best at removing odor from your car. The fragrance is mild and has a long-lasting aroma. It contains no industrial alcohol and artificial flavors. 
Improves air quality
As aromatherapy, it improves air quality, keeping the air fresh and feel like in nature experience. This is one of the fastest ways to spread fragrance and make your drives interesting and ward off any musty smell.
Efficient solar panels
Solar panels which generate enough power to rotate the blades of the airplane without any batteries. Propeller accelerates the diffusion of the aroma, without manual operation for car perfume for the dashboard.
Wooden fragrance diffuser
It comes with a wooden fragrance diffuser that evenly spreads out the fragrance in your car. With just a few drops, converts your car interiors into deeply satisfying, fresh spaces.
Long-lasting fragrance
Aromatic fragrance can last about 30 days, and you can replace your favorite aromatic fragrance after use. 
Stylish look to your car interior
The solar plane is made up of light luxury alloy, the shape is mini and elegant, providing luxurious looks to your car. This car air freshener is an eye-catchy and prerequisite accessory for your car. 
Easy to use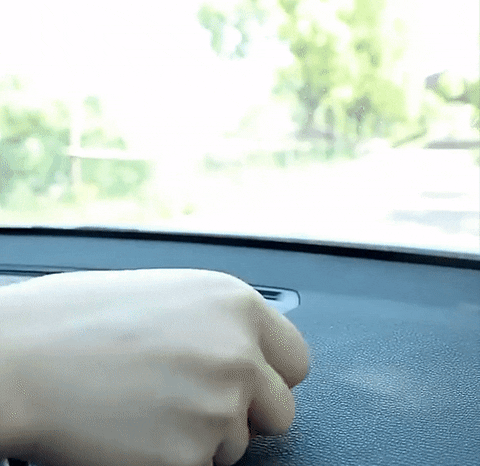 The design is simple and easy to use, antiskid fixed soft adhesive can be fixed everywhere, leaves no traces, and won't scratch your car. 
Environmental protection
Without batteries and without charging, solar energy can be used to rotate on its own, which is an environmentally friendly and convenient car freshener.
It is suitable for a variety of occasions. No matter it uses inside car, under the windshield window, or at home.
Specification 
Material: Alloy

Product size: 11 x 5.2 cm; 100 Grams
Package Include
1 x Solar Airplane Car Air Freshener