One Step Nail Gel Pen
$14.99
$29.98
SAVE

$14.99
Professional Nail in Just 3 Minutes, No Base Coat, No Top Coat Needed. Ready For This Game Changer?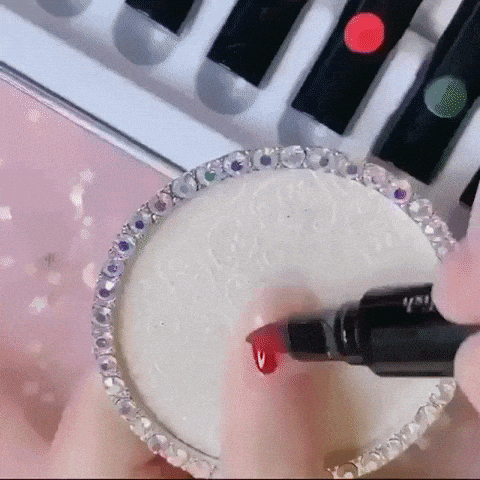 This one-step gel pen is easy to color, very easy to use, and saves a lot of time. Does it not crack, does not turn yellow, does not fall off, and is easy to remove?
3-in-1 design 
Compared to traditional gel polishes,
no primer/topcoat is used, saving both money and time,
but the charming color stays the same and is full of pure color.
Bright and diverse colors,
high saturation and good adhesion.
 You can draw any pattern you like. I'm sure this is what everyone wants. This is also a place to show yourself. 
Beautiful nails make your temperament even higher!
Long-lasting manicure,
 easy to wipe-Made from water-based
environmentally friendly resin
, this is an aqueous formula that is 
easy to wipe.
Gel nail polish pen is 
safe and has low odor.
Bright colors, unique and stylish. No
irritating ingredients or adhesives
 can cause nail damage.
It has almost everything you need. It is an ideal tool for professional nail technicians and home DIY nail lovers.
ONE STEP GEL PEN is the closest product you can get to a salon manicure in your home,
it dries fast and doesn't require UV light!
 Just apply a primer and top coat of your favorite color, let it dry and then apply a wonder gel topcoat,
the gel usually lasts 15-30 days.
ONE STEP GEL PEN is available in
18 gorgeous colors
to match your daywear, workwear, evening wear, date nights, little black dresses, jeans and T-shirts, sundresses, bikinis, shorts and vests, clubs Outfits, suits, and ties, or
any look and scene!
Our nail polish pen set is suitable for you to decorate your nails, and can also be used as gifts for moms, wives, sisters, and daughters to make nails look more charming and elegant.
PACKAGE CONTENTS:
1 x one-step gel nail pencil.