NanoScale Streak-Free Miracle Cleaning Cloths - Reusable
$14.99
$29.98
SAVE

$14.99
No Fuss, No Hassle, Just Effortless Cleaning... 
Introducing NanoScale - the #1 recommended cleaning cloth of 2021 that's gone viral all over social media!
It works like magic to perfectly clean surfaces with no streaks left behind. The secret is the revolutionary NanoScale design, inspired by the design of fish scales. Suitable for a huge range of cleaning purposes - it's sure to leave your home sparkling clean! ✨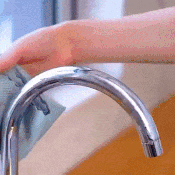 ✅ Perfect, Streak-Free Wiping
Tired of repeatedly wiping down surfaces only to leave behind smears, streaks and lint?
You need to try the NanoScale cloth! It's

 
lint-free, and smear-free
. Thanks to the ingenius lock weave pattern, one quick wipe ensures a lint-free finish. Crystal clear glass, and 
no trace left behind!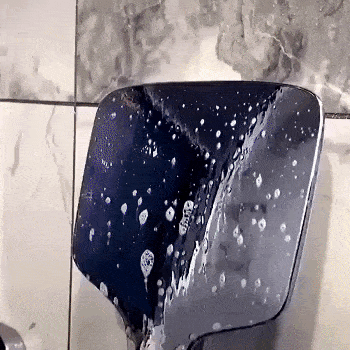 ✅ Super Absorbent
Featuring super absorption technology, the NanoScale cloth collects dirt and liquid up to 7 x it's own weight.
✅ Great For ANY Surface
This simple cloth does it all! It's perfect for: 

Polishing mirrors and glass

Cleaning up spills and even the toughest stains
Drying plates and cooking utensils
Wiping countertops
Cleaning windows
Dusting 
✅ Durable and Reliable
Never worry about poor quality materials wearing down over time. The NanoScale cloth was crafted to last. With a durable, long lasting design your house can stay sparkling clean for a long time.
✅ Chemical Free
The NanoScale cloths can be used with water alone - no harsh, toxic chemicals are required! 
How Does It Work?

The NanoScale cloth is highly effective due to the revolutionary material blend, inspired by fish scales. It can be used either dry or damp.
Wiping and Polishing (e.g. glass, furniture):
For best results, take one damp NanoScale cloth before going over with a dry cloth. You can just use water - extra cleaning products are optional. Achieve a crystal clear glass surface or shiny furniture with ease!
Wiping Spills & Messes:
The NanoScale cloth is super absorbent. Simply take a dry cloth to soak up spills.
♻️ In most cases, no other cleaning products are needed! ♻️
Care instructions: Hand wash or machine wash.
Product Specifications:
Size:
Regular: 30 x 30 cm (11.8 x 11.8 inches) 
XL: 30 x 40 cm (11.8 x 15.7 inches)


Colors: 1 of each (red, orange, green, purple, blue) per 5 pack i.e. 10 pack contains 2 of each color
Material: EasyClean premium blend of polyester and nylon composite yarn
Uses: Remove stains, clean mess, polish glass, dry dishes - or just about anything inside our outside your home!

Features: 
Antibacterial

Hygienic

Soft, comfortable

Durable, long lasting

Reusable and rewash able

High absorbance (hold up to 7x its weight)

Environmentally friendly




No need for harmful chemicals

Reusable

Lint-free, no fibers left behind