Garlic Twist 4th Generation
$17.99
$34.98
SAVE

$16.99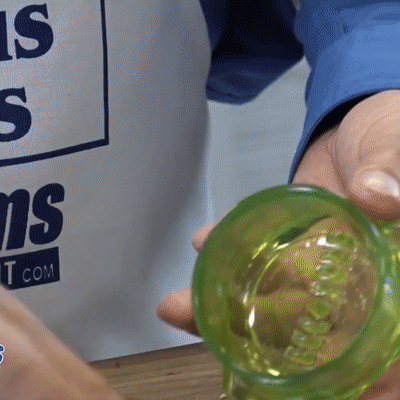 Easily peel and mince garlic quickly. Add flavor to your favorite soups and dishes without the mess of mincing with a knife.  You can get the same results as you would otherwise have with a garlic press but you are able to do multiple cloves at one time.
Crush Garlic Quickly

Easy to Clean

Food Safety Educational Materials

Best Garlic Tools In 2022
Frequently asked questions
Q: Do you have to first peel the garlic?
A: The Garlic Twist is a full-function manual kitchen tool for preparing garlic for cooking.
It provides a simple means to first crush-peel garlic, and then to mince and gather it.
Please refer to the instructions for its use.
Q: How many cloves can I put in the Garlic Twist?
A: Usually 2-3 cloves depending on size. But feel free to stuff it full.
Q: Is the Garlic Twist dishwasher safe?
A: The Garlic Twist is made of tough polycarbonate and is top-rack dishwasher safe.
It can easily be cleaned with a quick rinse under running water. Let air-dry.

Q: Can the Garlic Twist be used for mincing ginger or any other food?
A: The Garlic Twist can be used to mince sliced ginger. Some users have found the
Garlic Twist is ideal for mincing Jalapeno pepper for use in making Salsa.
It can be used to mince onion except it is limited by the quantity it can mince each time