Bulby™ 2-in-1 Folding Solar Light Bulb
$44.99
$89.98
SAVE

$44.99
Because you can use Bulby™ anywhere, this light is a great choice for any situation.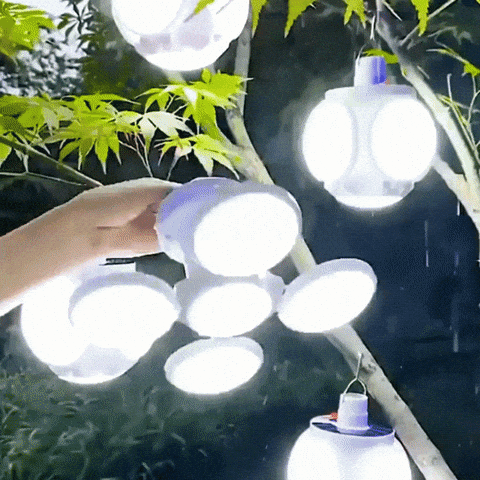 Use it at home, in the office, in the garage, when camping, fishing, hunting and any other outdoor adventure, or simply as decorative lighting in the garden, patio, deck, porch, etc. Everywhere and for any situation!
Features:
Never in the dark - Rely on this to light up all your surroundings anytime you are in need of a trustworthy source of light!
Inextinguishable power- No weather conditions can stop this from guiding you through the night outdoors!
Eternally reliable - this charges directly from the sun to create endless lighting comfort for your long trips in the wild!
This is the ultimate choice - Choose it as your portable light source and guarantee your safety and comfort during every night spent in nature!
2 built-in charging modes: solar or DC via charger (included)

super bright

energy saving

Fast charge

Up to 8 hours of full charge

folding design

power display

5 built-in lighting modes

IP65 water resistance

You can use it anywhere